Climber sub vertical flat screen
GPSR

CATEGORY SEWAGE
TYPOLOGY SCREENS
The GPSR-type of sub-vertical flat screen is installed on medium and large civil or industrial wastewater treatment plants for macro-screening needs, when moving parts in the water are not wanted and channels are not very deep and there are no particular height limitations.
The screen is made up of a sturdy press-bended steel sheet frame reinforced with steel profiles, a filtering screen, a comb-holder trolley, a gearmotor, a rack system, a comb-cleaning system and a dynamometric torque limiter.
The filtering screen, inclined towards downstream, is made of a set of steel bars with a rectangular profile placed at a distance from each other in such a way as to form the free opening. The comb-holder trolley is equipped with a system for climbing on vertical racks complete with guide rollers, toothed wheels, motor and cleaning arm with comb holder and comb. Roller chains are not required for motion transmission, as the gearmotor, installed on the comb-holder trolley, transmits motion directly to the toothed wheels that climb on the two racks, guaranteeing precise and balanced motion. In the event of a power failure, a device keeps the trolley stationary, preventing it from falling downwards. The length of the cleaning arm guarantees that there are no mechanical parts moving in the water. An articulated system mounted on stainless steel supports, complete with high density polyethylene scraping blade, is used to clean the comb. The machine is equipped with a device for holding the comb out of the water during breaks. The screened material deposited on the bars of the screen is removed by the comb mounted on the comb holder trolley as it climbs the rack. The entire cleaning cycle takes place in 4 different phases: the comb is brought down from rest position out of the water; as soon as the trolley rotates around the lower dead center, the comb arm approaches the filtering screen so that the teeth are inserted between the bars; the comb then moves upwards, cleaning the screen and carrying the screened material with it to the discharge point, where it is cleaned by the cleaning blade and goes back to the rest position out of the water. The mechanism is designed in such a way that the comb can by-pass and free itself from objects it encounters that cannot be removed. Once the object has been by-passed, the comb will be inserted between the bars of the screen and continue its cleaning work. If the load of the comb transport mechanism increases beyond a predetermined value, the load limiter stops the electric motor. Once the overload conditions have been corrected, the motor can be manually started again by means of a button. If necessary, you can manually reverse the movement of the comb by means of an electric control.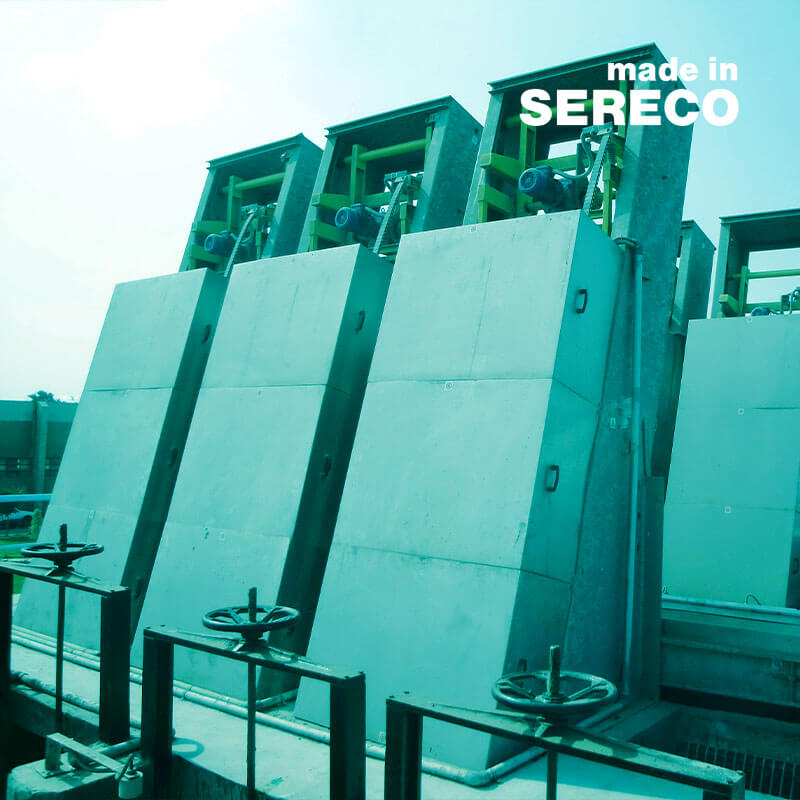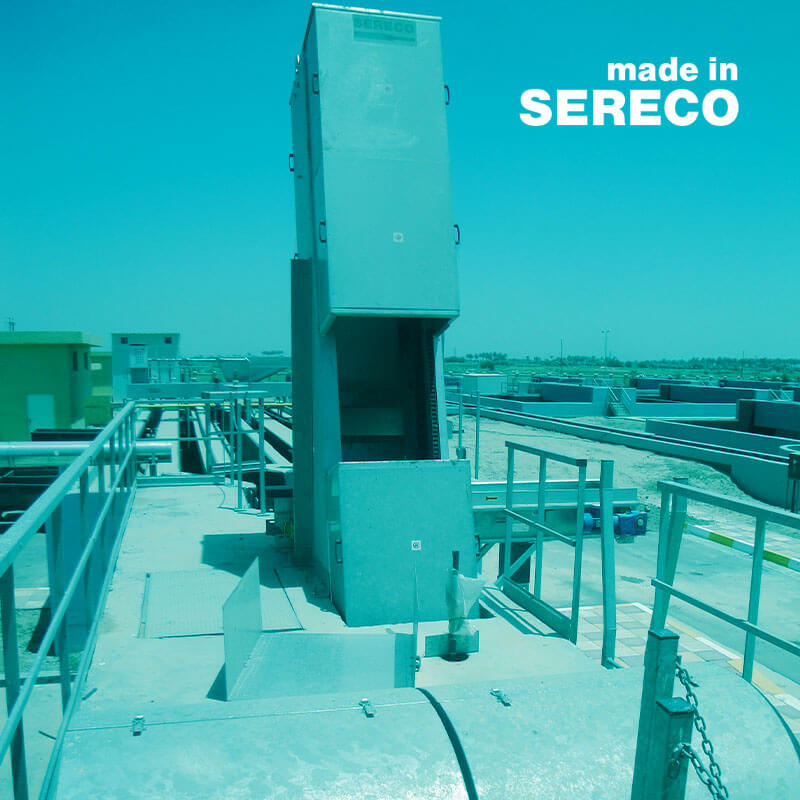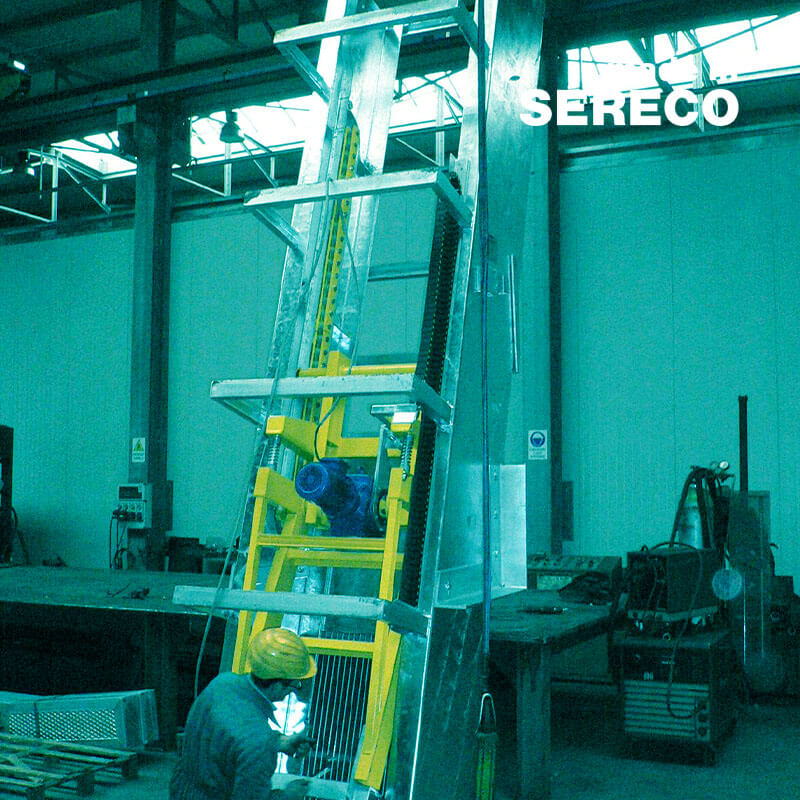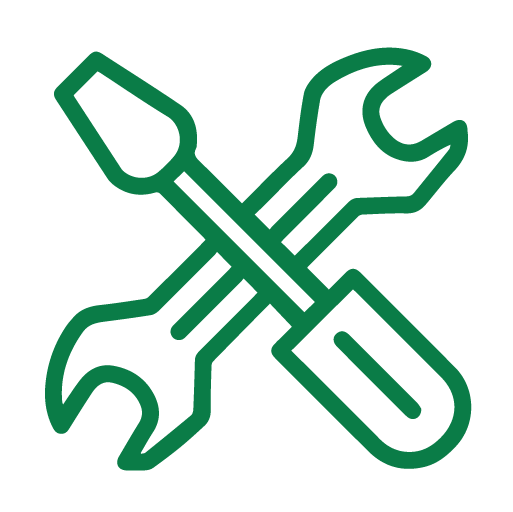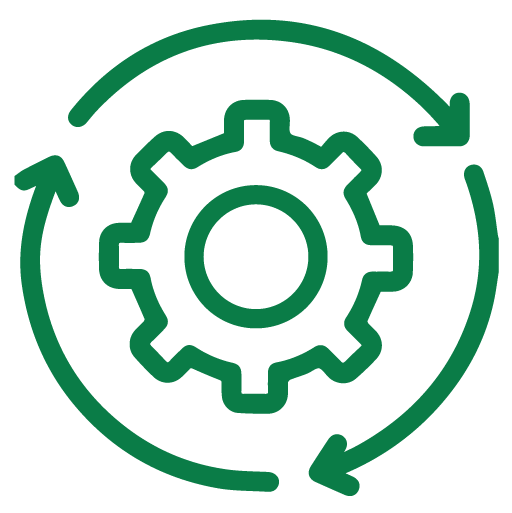 ABSENCE OF MECHANICAL PARTS MOVING IN THE WATER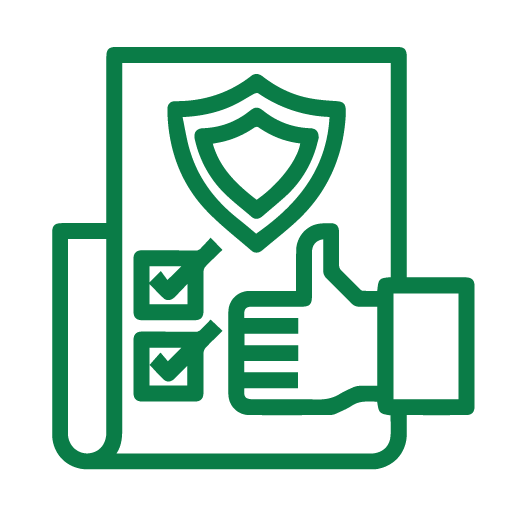 CONTACT US FOR MORE INFORMATION