Continuous belt screen with movable step
GNAFO

CATEGORY SEWAGE
TYPOLOGY SCREENS
The GNAFO type belt screen is installed in medium-depth channels of civil or industrial sewage and water water treatment plants. It allows the discharge of the screened material at the desired height and meets the needs of fine screening.
The machine is essentially composed of: a sturdy press-bended steel sheets reinforced with stainless steel profiles; a belt consisting of mobile elements in perforated stainless steel sheet suitably shaped and fixed to the links of twin roller chains; two toothed wheels mounted in the upper part of the screen which move the chains; two static returns mounted in the lower part of the screen; a gearmotor of adequate power to move the belt; a cleaning system consisting of a rotating synthetic fiber brush; a gearmotor with adequate power for moving the cleaning brush; a washing system with water which uses solenoid valves and spray nozzles.
The filtration opening is given by the size of the holes in the perforated sheet of which the moving elements of the belt are made. These are shaped and fixed to the links of the roller chains so as to form a surface made up of many protruding steps that allow the lifting of screened material, even that which is difficult to lift, preventing it from falling back. For a some screened materials surface of the protruding steps and their number can be customized. The gearmotor moves the belt. The cleaning of the belt takes place during movement thanks to the rotating brush that facilitates the cleaning of the belt and the fall of the material into the underlying slope. This system guarantees a screen with an automatic cleaning device that is extremely safe and of simple design. Further cleaning is obtained with an additional washing (to be activated when necessary) which uses external service water by means of spray nozzles.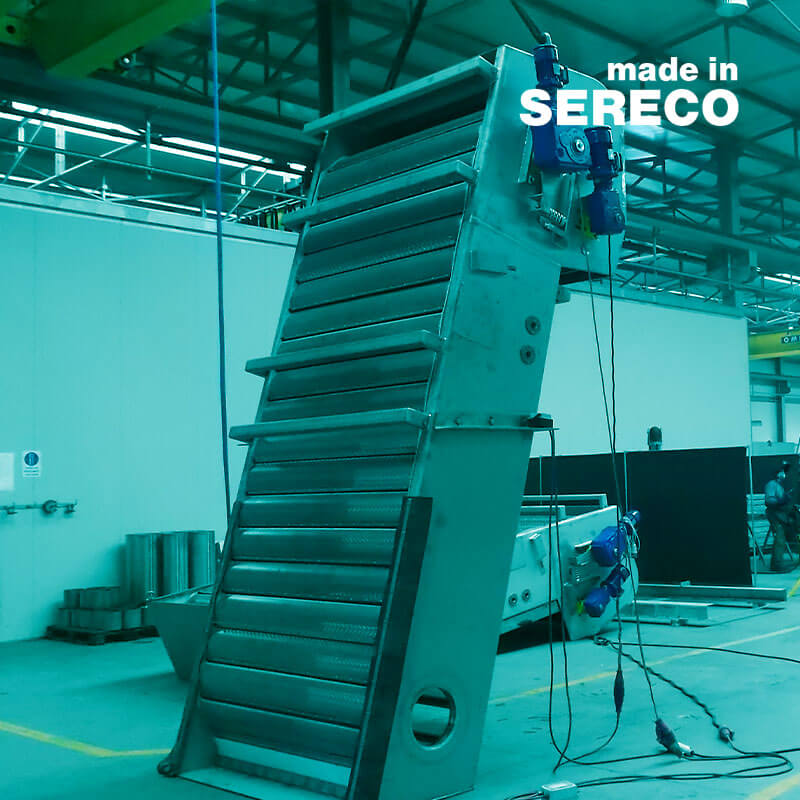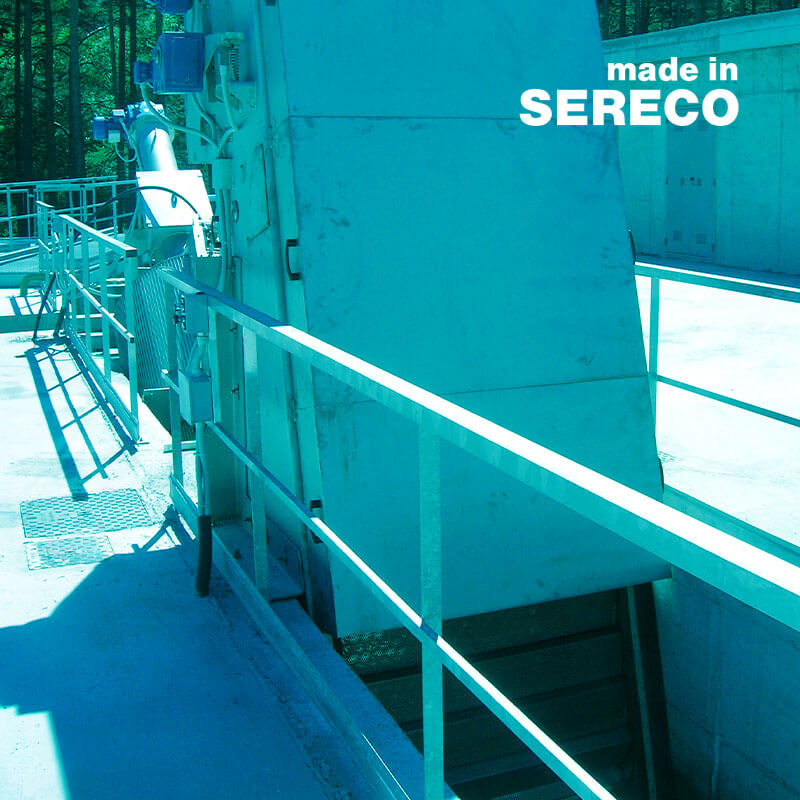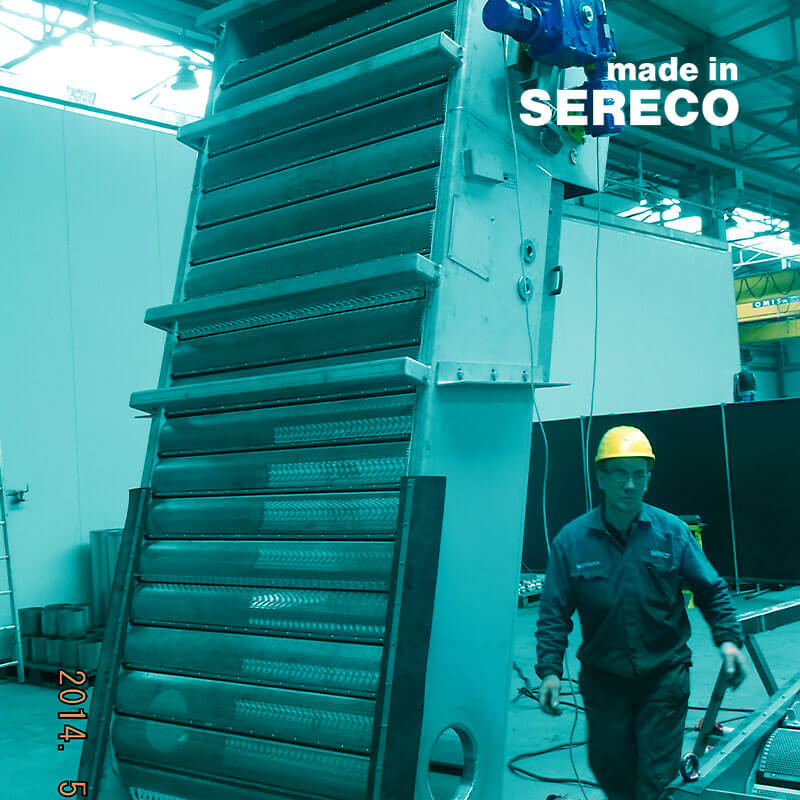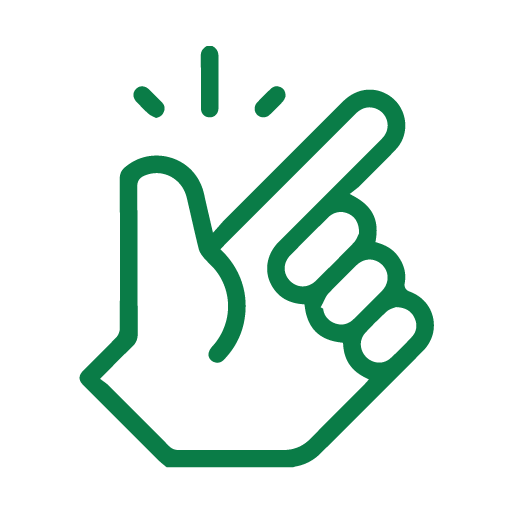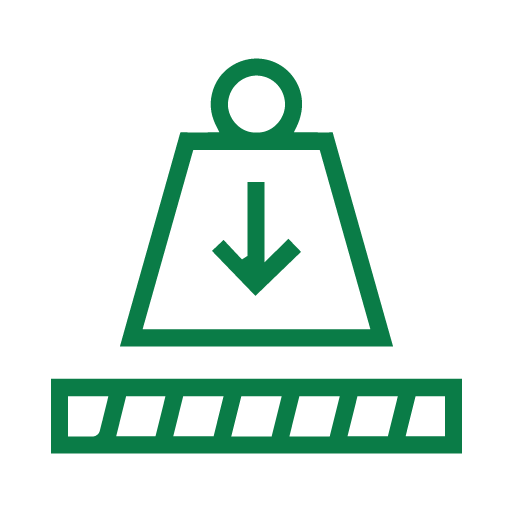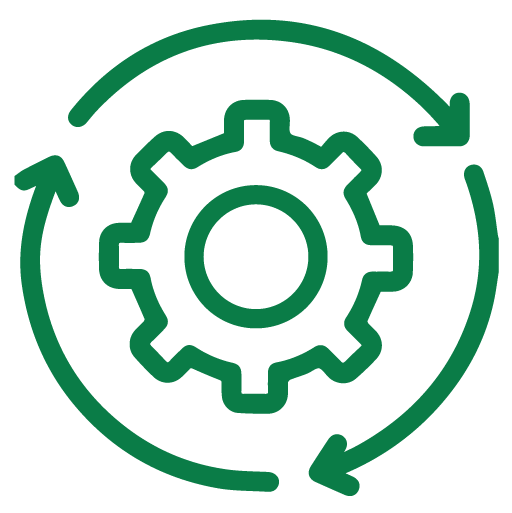 BSENCE OF MECHANICAL PARTS MOVING IN WATER

CONTACT US FOR MORE INFORMATION