Archimedean screw pump
PVA

CATEGORY POTABLE WATER
TYPOLOGY LIFTING SYSTEMS
The Archimedean screw pump is used for lifting of: rainwater containing sludge and solids due to the leaching of soils of various kinds; drainage seawater; municipal and/or industrial wastewater; fresh water for irrigation; water and sludge in municipal and industrial wastewater treatment plants; whenever it is necessary to lift water or other liquids with a large flow rate and low head.
The main features of its operation are the big flow clearance which meet the lifting requirements for water containing sludge, and the automatic flow control which automatically occurs according to the height of the water present in the loading well, the possibility of varying the flow rate by varying the rotation speed without the variation of head, all combined with a good hydraulic efficiency compared to centrifugal pumps with the same flow and head characteristics.
The standard Archimedean screw pump consist of a central shaft of high thickness on which the screws are wound, in the standard execution the screw is three flights but in some cases it can also be supplied to one or two flights. Shaft and screws welded together are supported by two special supports at the upper and lower ends which discharge radial and axial forces and allow rotation. At the upper end a joint allows the coupling whit the drive gearmotor unit, consisting of an electric motor and a gearbox coupled in the standard version by means of pulleys and V belts and in some cases by an elastic coupling. The lower support is most of the cases of the oscillating type, and it is equipped with suitable seals to prevent infiltration of water and sand. It can be of the greased type lubricated by means of a piping and forced lubrication pump, or it can be life lubricated type. A splash guard, besides preventing splashes of water coming out the channel, serves to maximize the hydraulic efficiency of the pump. The standard inclination of the screw is 38°, other inclinations are available on demand. Shaft, screws, supports and driving unit are houses in a reinforced concrete channel but on request it is possible to supply a steel trough. The standard construction is in carbon steel epoxy painted, after sandblasting. On request, stainless steel construction is possible.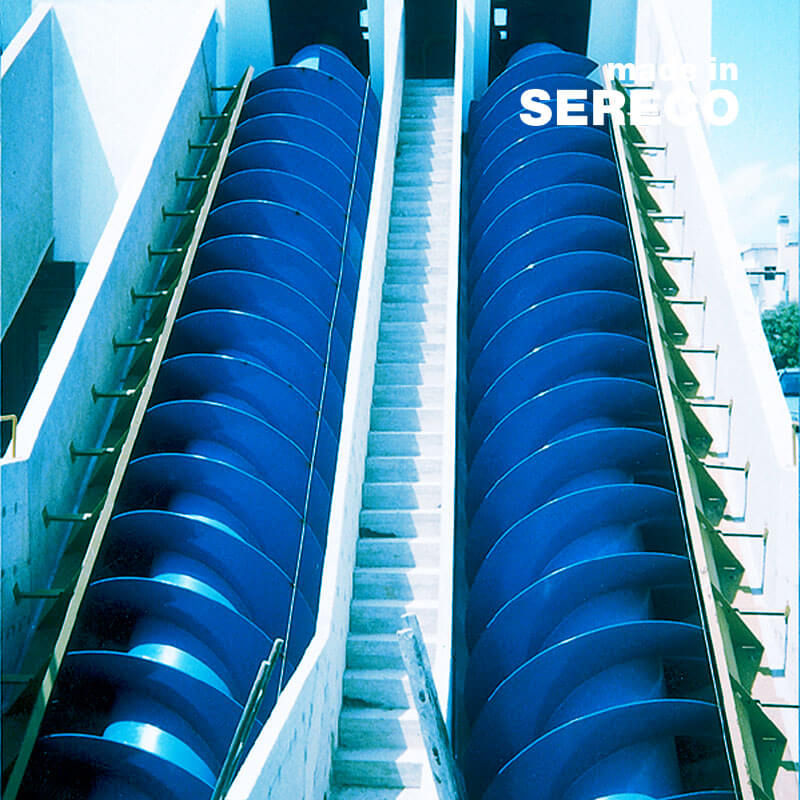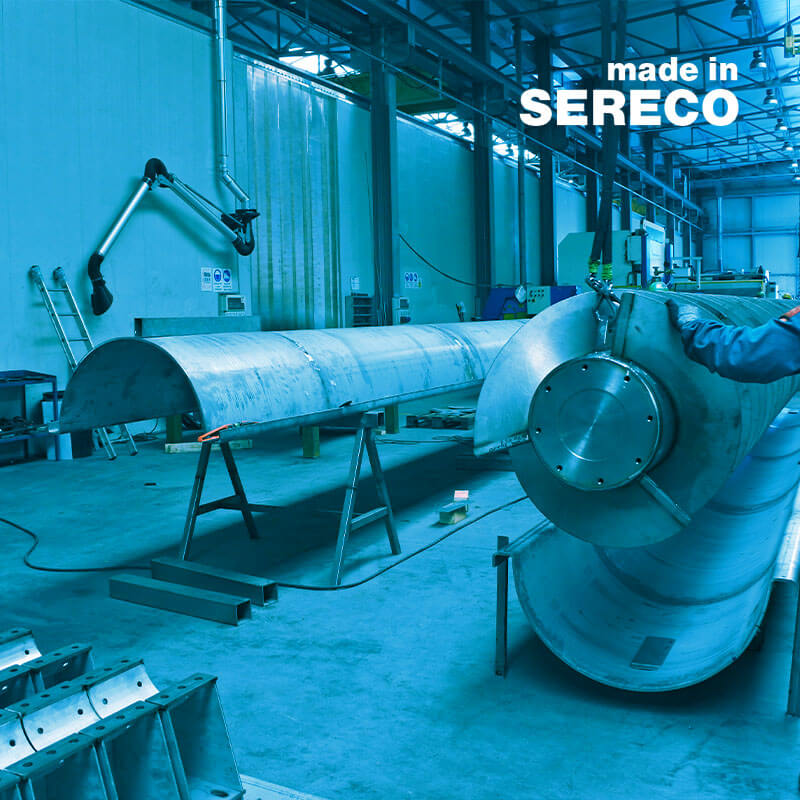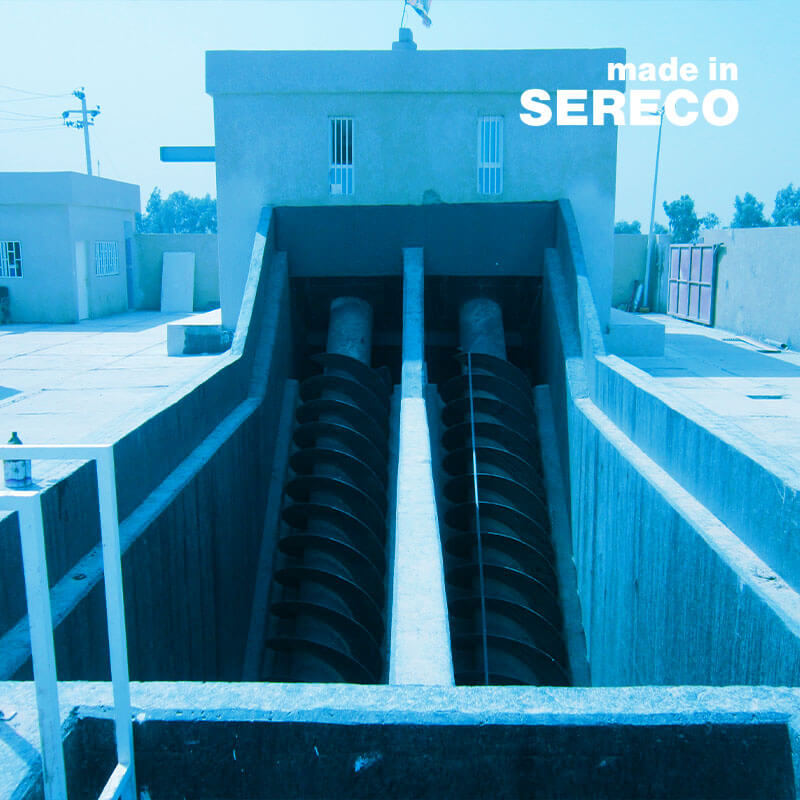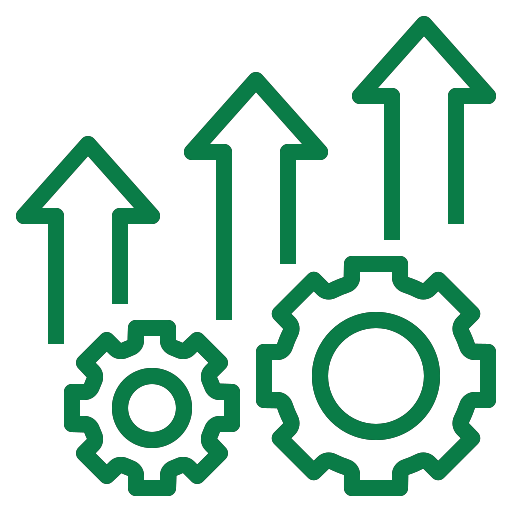 HIGH CONSTANT HYDRAULIC EFFICIENCY EVEN WHEN THE FLOW RATE VARIES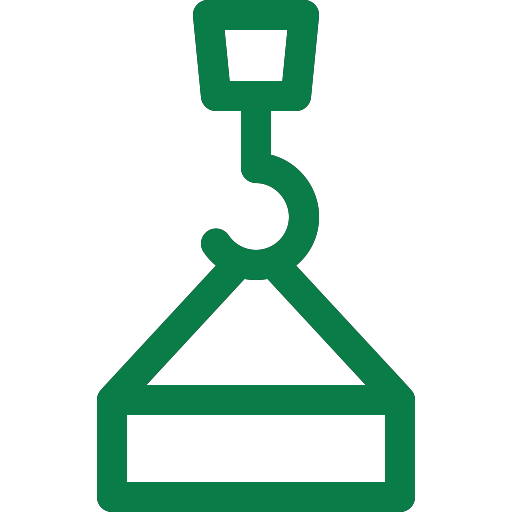 POSSIBILITY TO LIFT SMALL AND VERY LARGE FLOW RATE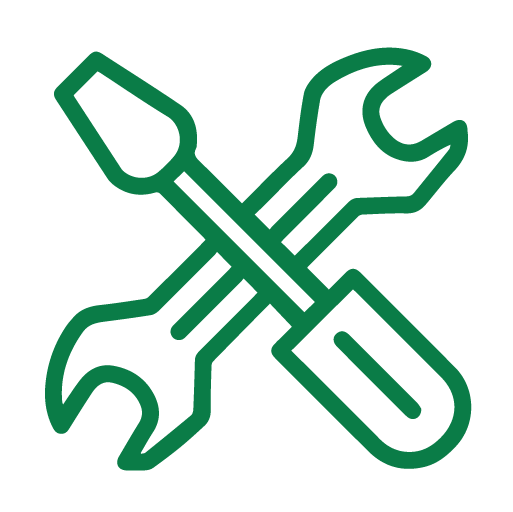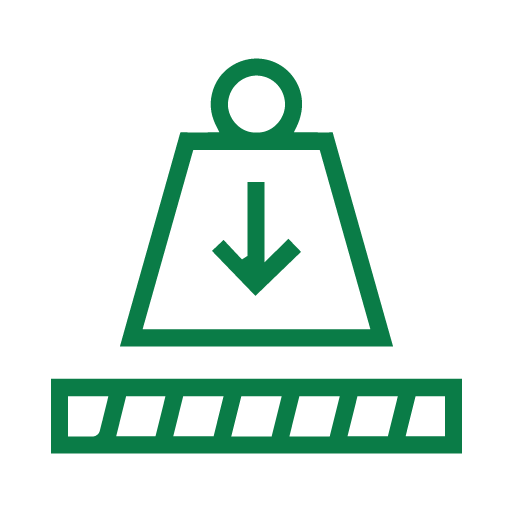 HIGH STURDINESS AND RELIABILITY

CONTACT US FOR MORE INFORMATION