Sub-vertical flat screen with alternating movement
GPSA

CATEGORY SEWAGE
TYPOLOGY SCREENS
The GPSA-type sub-vertical flat screen is installed on medium and large civil or industrial wastewater treatment plants and meets the needs of macro screening. GPSA can be used when an essential, but, at the same time, sturdy and efficient machine is wanted.
It consists of a sturdy frame in normal profile, a set of bars, a pendulum-type bucket integral with a trolley, a trolley driving system made of a pair of chains, a bucket cleaner for the discharge of waste and a gearmotor.
The screened material deposited on the bars of the screen is removed by the bucket during its upward run and ejected by the cleaner at a suitable distance from the upper end-run. When it reaches the upper dead center, the trolley stops for a predetermined time and begins the downward run, remaining at a distance from the screen. When it reaches the lower limit of the run, the trolley stops again for a pre-established time and resumes its upward run again, approaching the screen. This particular operating system makes it an automatic screen of extreme safety and constructive simplicity. The protection against overloads is guaranteed by standard dynamometric devices or, upon request, by electronic absorption limiters. The parts that allow the movement are all far from the water, guaranteeing reliability and durability over time.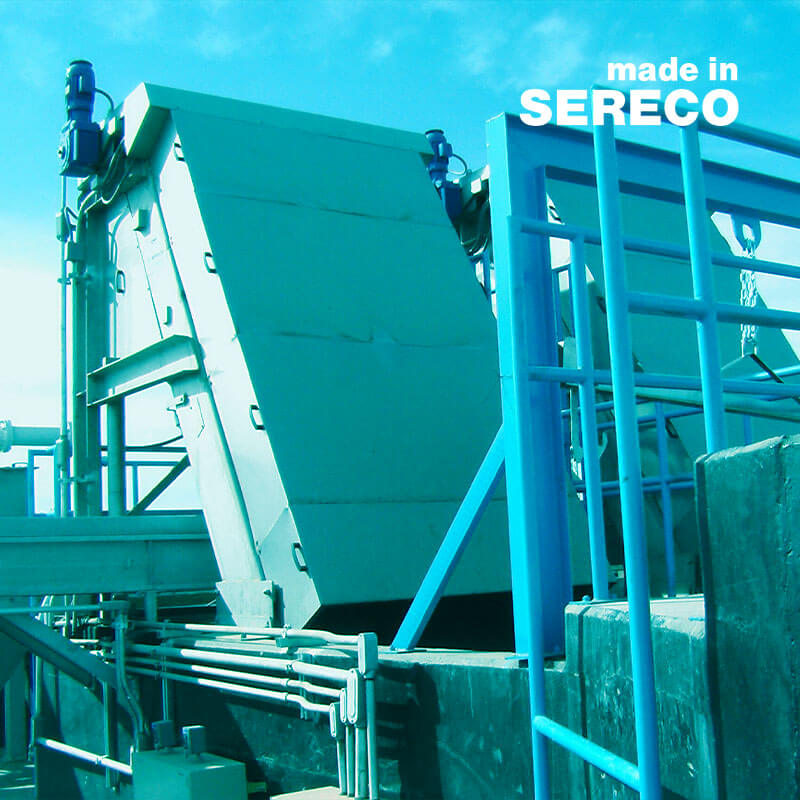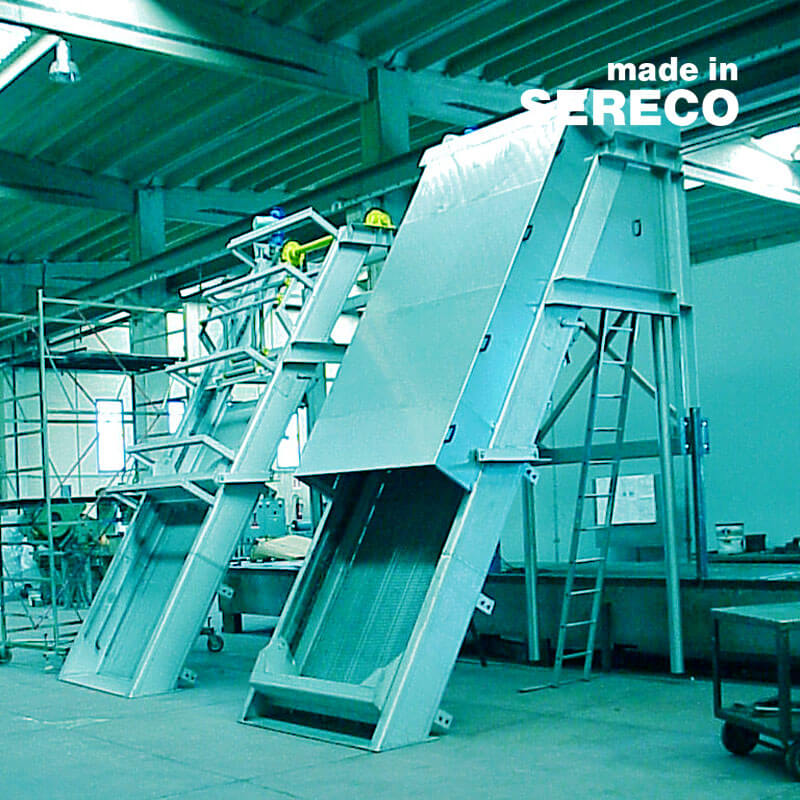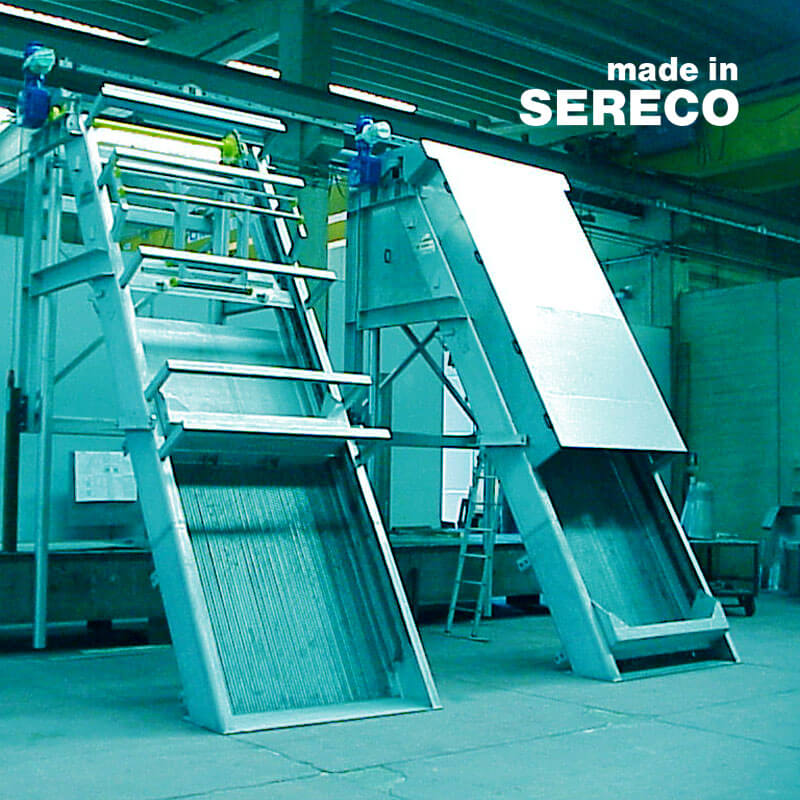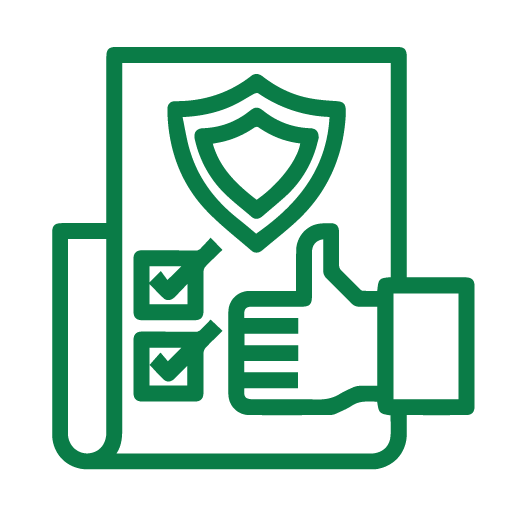 SIMPLICITY OF DESIGN AND OPERATION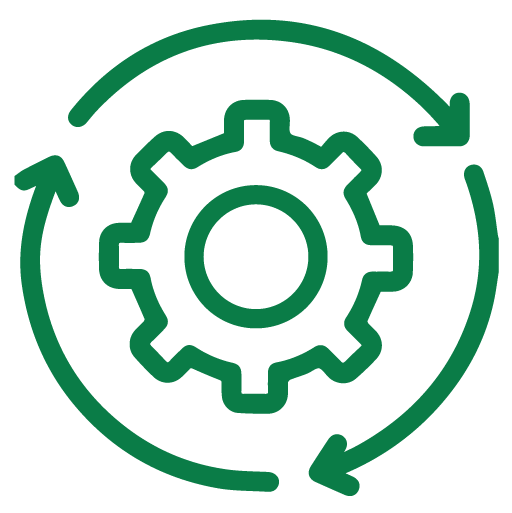 ABSENCE OF MECHANICAL PARTS MOVING IN THE WATER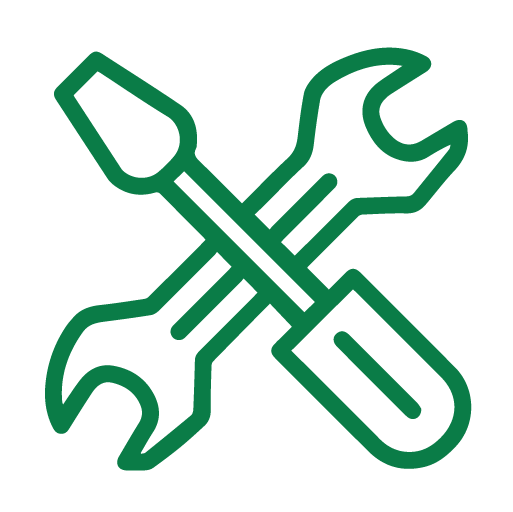 CONTACT US FOR MORE INFORMATION