Screw grit extractor with integrated Coanda effect
ESC

CATEGORY POTABLE WATER
TYPOLOGY GRIT REMOVAL UNIT
The screw grit classifier with integrated Coanda effect is designed to be installed on medium and large wastewater treatment plants. It is generally installed downstream the grit removers, to obtain a high dewatering of the grit-water mixture from the degritters, resulting in a water content of about 10÷12% and an organic matter content in the grit of less than 3%.
It is mainly composed of: a trunk conical tank;a specially shaped screw inclined at 30° or 45°;a motorized valve for the organic matter discharge;an automatic grit washing system composed of rotameter for the flow rate measurement and valves and solenoid valves for regulating the water flow rate;a sensor for the grit density measurement;a bottom drainage system;a sturdy gear motor suitable for the rotation of the screw;a grit discharge hopper;suitable supports and anchor bolts to ensure good stability.
Grit mixed with water and organic substances comes in the grit classifier ESC from the upper central part of the tank, through a tangential inlet with cyclone that guarantees separation by Coanda effect. The design of this upper part is oriented to have immediately the separation of grit heavier than water. Grit washing water is injected in the tank bottom to guarantee a good grit washing and to separate the organic content. In this way, water and organic substances come out the tank respectively by a special overflow and a motorized valve, while the grit settles in a section of the bottom. Settled grit is kept and lifted by means of the rotating screw, suitable for a maximum drainage of water, and then it is discharged through a pipe into a disposal device.
The construction simplicity of the equipment and the quality of all its components always guarantee high performance and reliability, also for continuous working. The standard construction is in stainless steel, but on request it is possible the construction in different standardised stainless steel depending on the aggressiveness of the water to be treated.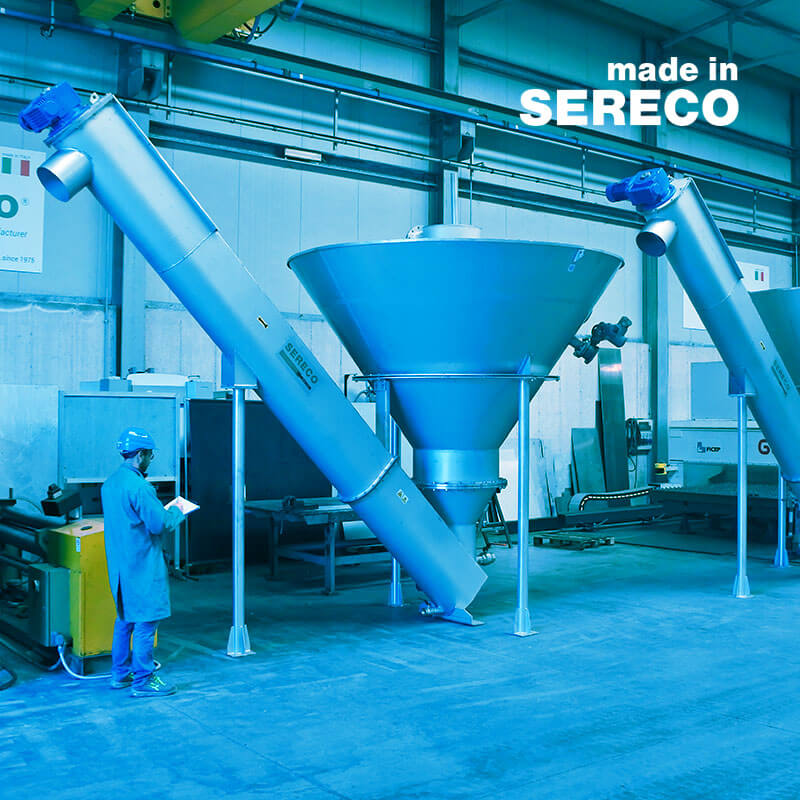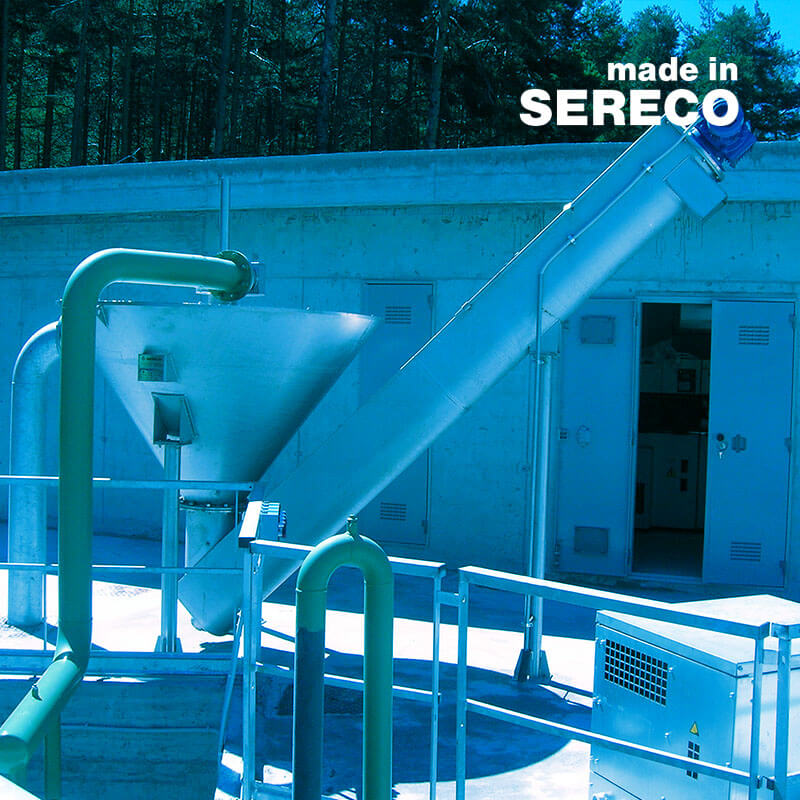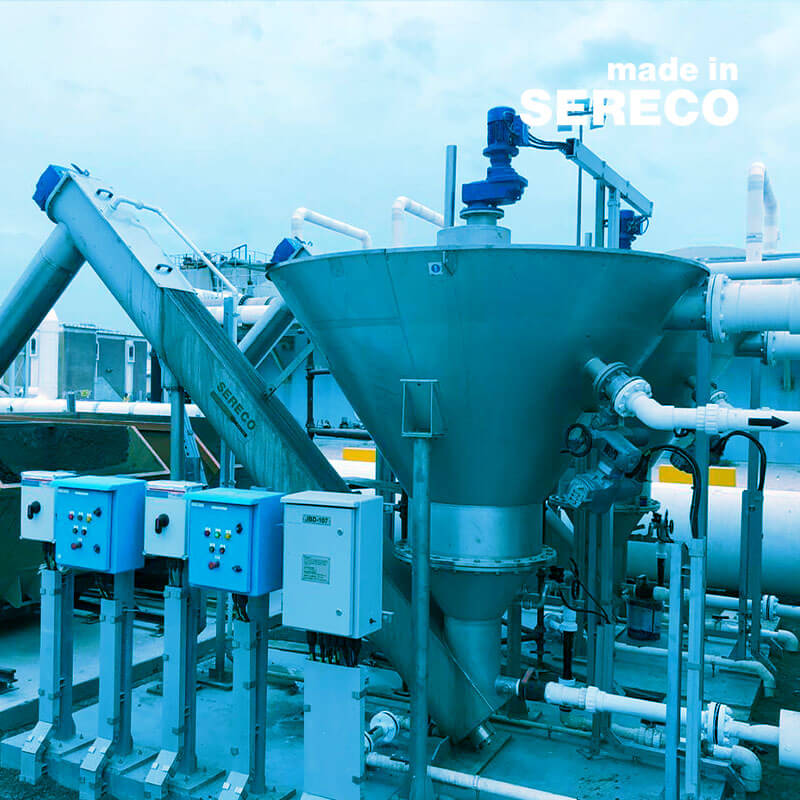 CONTATTACI PER RICEVERE MAGGIORI INFORMAZIONI