Lamella clarifier type
CPL

CATEGORY POTABLE WATER
TYPOLOGY CLARIFIERS
The lamella clarifier CPL type is mainly used when there is little space to carry out the process of clarification of water coming from the treatment of water of civil or industrial origin. Therefore it can be used in emergency situations to compensate, in parallel with other clarifiers already installed, at higher seasonal flow rates or for emergency periods or as a real compact clarification system.
The CPL consists of a monolithic prefabricated carbon steel tank, a feeding system suitable for the distribution of water to be sedimented, a lamella assembly system, one or more sludge collecting hoppers, a treated whater weir and a discharge piping. The corrugated plates, placed one in front of the other form the lamella, are neutral colored, in plastic reinforced by iber glass, protected with a special anti-ageing film, the TEDLAR, which ensures high resi-stance to the abrasion and prevents the fiber glass surfacing phenomenon. The lamella are supported by a press-bended plate and separated by PVC spacers. Adequate tie rods are provided inside the spacers to firmly hold the pack compact. Suitable eyebolts moreover allow to lift the packs. This type of clariication combines the practicality of a compact system to the functionality and good results ensured by the use of lamella packs. The clariication has no mechanical parts in motion, sign of very low maintenance and long life.
The water to be clarified goes in through the inlet piping and is uniformly distributed below the lamella. The distribution channel is such as to ensure a laminar motion for the whole clarifier length . The materials that can be settled precipitate into the sludge recovery hopper while the water passes through the lamella with upward motion. A specific piping allows the sludge extraction.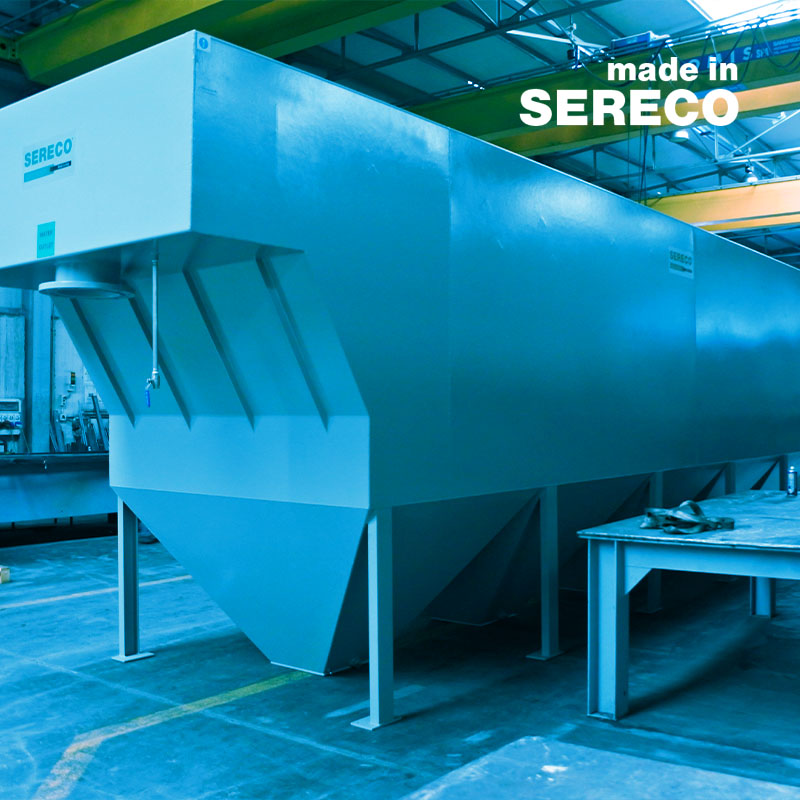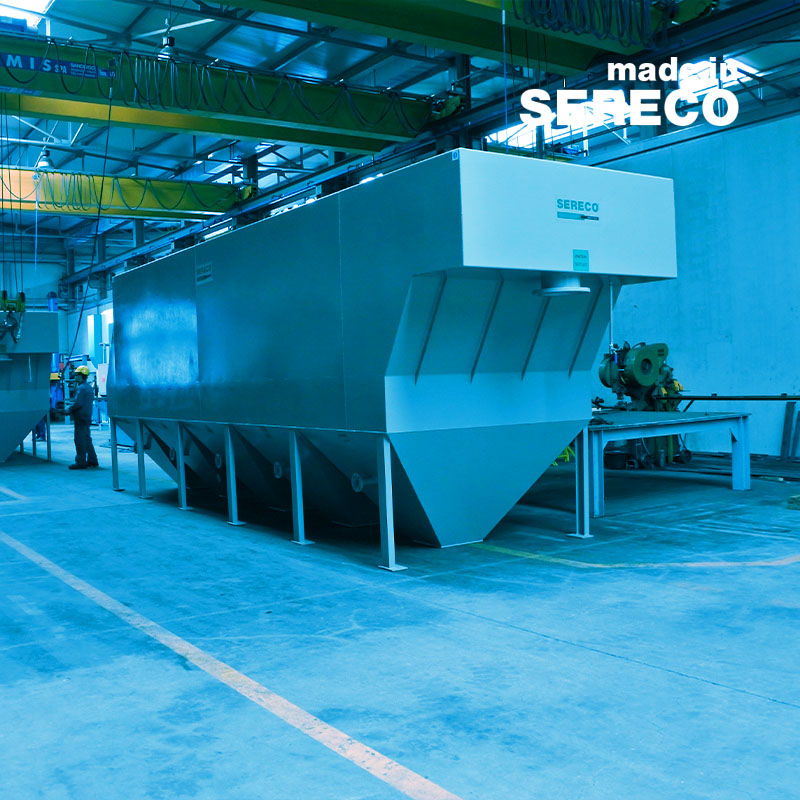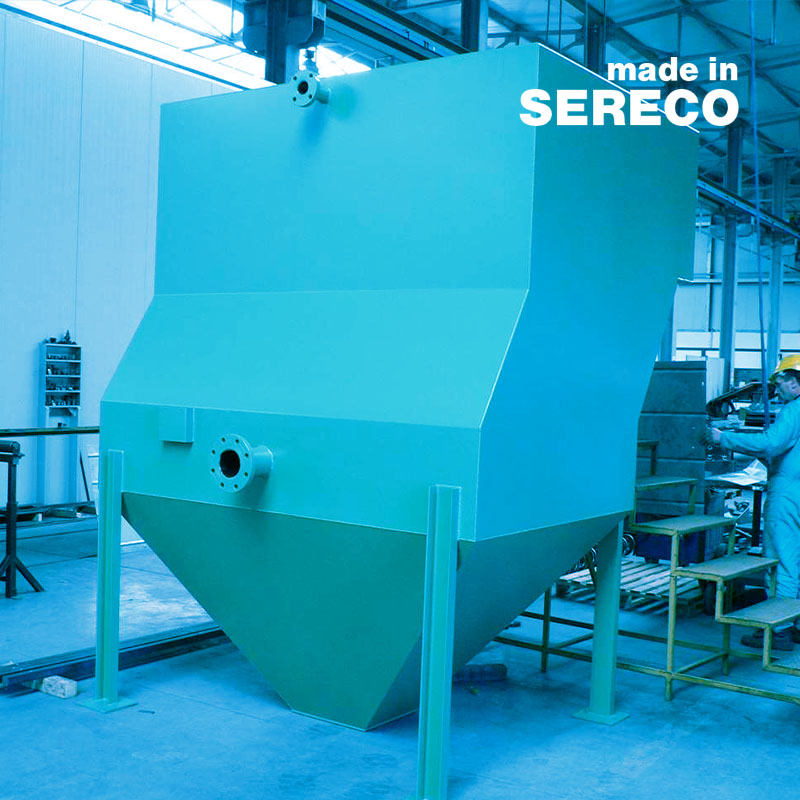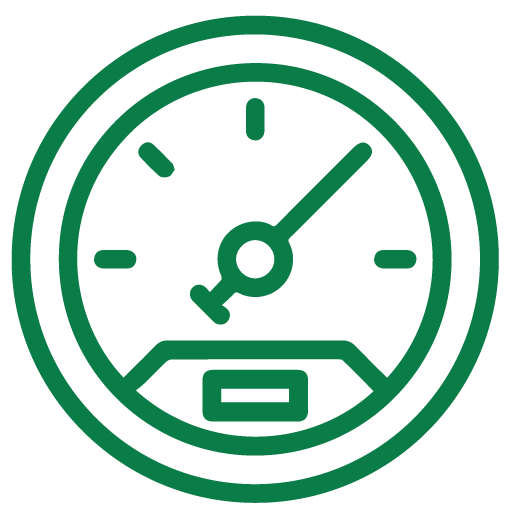 GREAT SOLID-LIQUID SEPARATION EFFICIENCY

CONSIDERABLE CONSTRUCTIONAL COMPACTNESS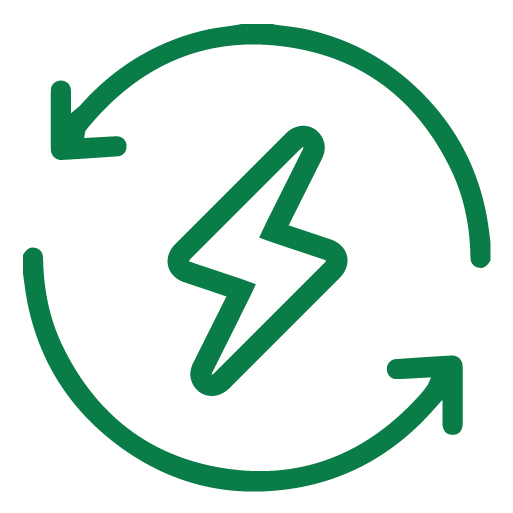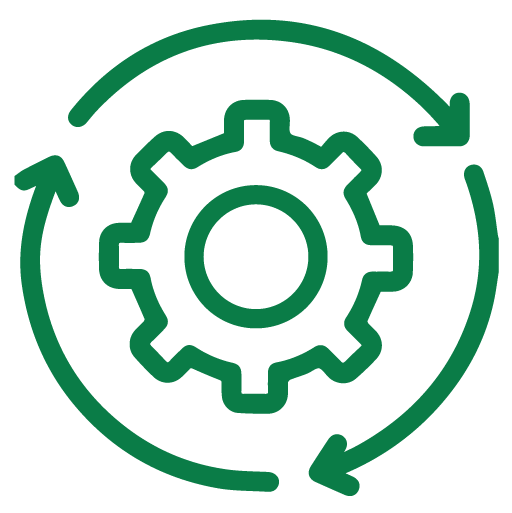 ABSENCE OF MECHANICAL PARTS IN MOTION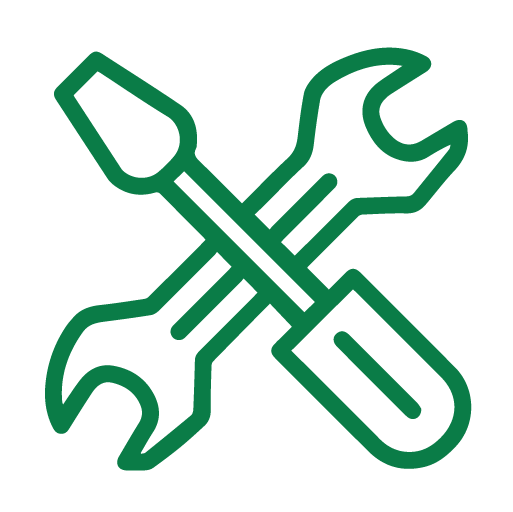 CONTACT US FOR MORE INFORMATION